Our mission is to ensure safe deliveries of temperature-sensitive goods, particularly pharmaceutical products.
We are fully aware of our significant responsibility, especially when transporting products that can impact people's health and lives. Thanks to state-of-the-art technology, telematics systems, and the extensive experience of our team, we are capable of meeting even the most exceptional challenges in pharmaceutical logistics.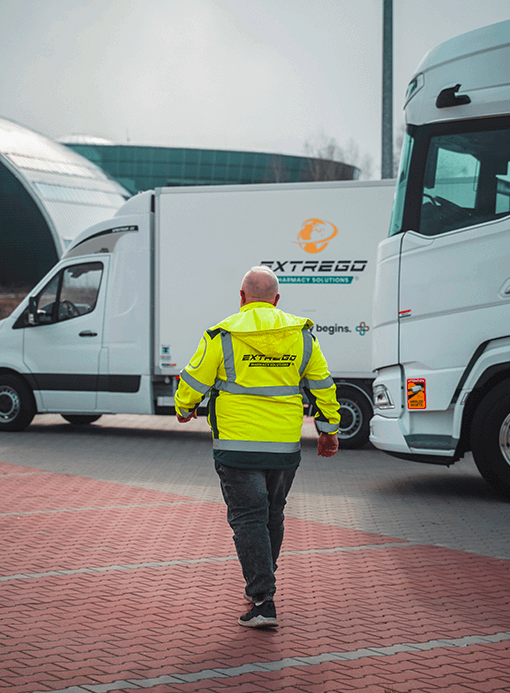 We have our own modern fleet of vehicles equipped with the latest technologies. We pay special attention to monitoring of transport processes. Pharmaceutical transport services require the use of a complex security system based on:
➤ 24/7 order monitoring,
➤ dedicated insurance,
➤ Certificate of Good Distribution Practice (GDP),
➤ training of office workers and drivers,
➤ specialized protection of the vehicle and cargo space against theft,
➤ well-developed operating procedures.
We are involved in specialised pharmaceutical transport, focusing on the quality and reliability of our operations. The priority of our transport services is always safety. We carry out national and international transport of products in controlled temperature conditions ranging from -20°C to +25°C.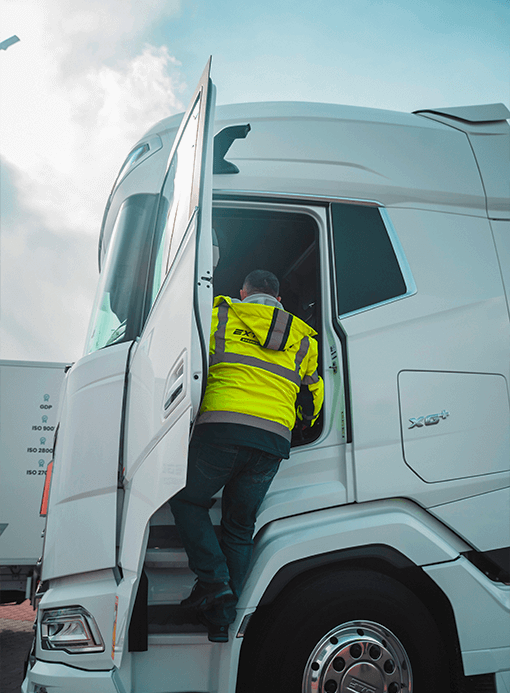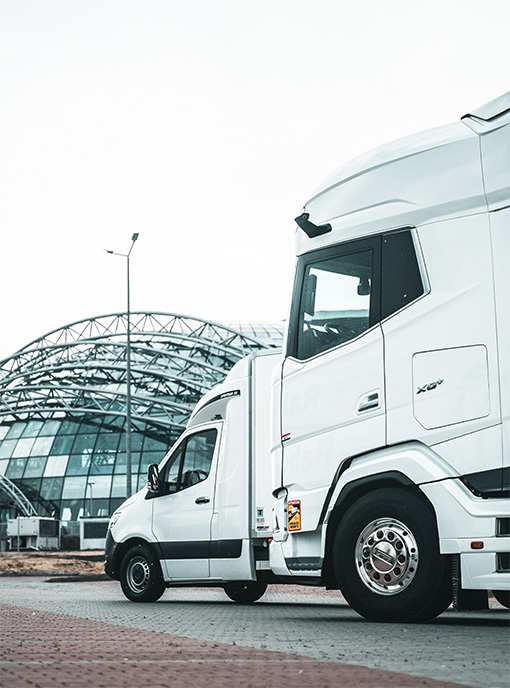 We place great importance to an individual approach to each client and taking into account their expectations and needs. We are pleased that we have gained the trust of our clients who decided to conduct an internal audit of Good Distribution Practices (GDP) in our company. Thanks to the positive evaluation, we have gained new contracts and established a fruitful cooperation with them, which is a source of pride and motivation for us to further improve our services.
The GDP audit is an extremely important stage of cooperation. It covers many different aspects, such as the equipment of transport vehicles, methods of storing and transporting pharmaceutical products, quality assurance procedures and systems, procedures for dealing with accidents or incidents, as well as staff training and qualifications.
The Extrego Pharmacy team consists of 80 qualified freight forwarders and monitoring specialists who care about the highest quality, safety, integrity and inviolability of transport in the most demanding logistics processes every day.
We provide safe domestic and international transport of pharmaceuticals and pharmaceutical products. Such products require advanced telematics and computer systems, as well as specialized equipment and security measures, which are standard equipment in our entire fleet of vehicles.
We are a group of professionals with a passion for transport and logistics. Our team works in a collaborative way, providing continuous communication and advice at every stage of transport. Our flexibility and speed of action allow us to respond to customers' needs. Thanks to our experience, we provide services at the highest level and aim to constantly increase the quality of services provided.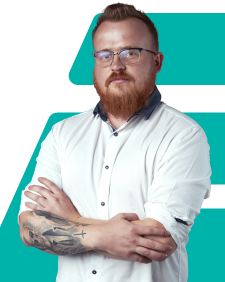 Senior Pharmacy Forwarder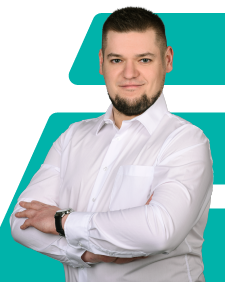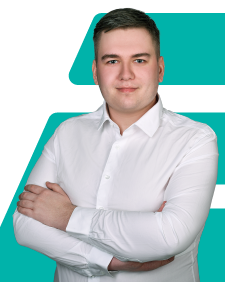 Senior Pharmacy Forwarder Assistant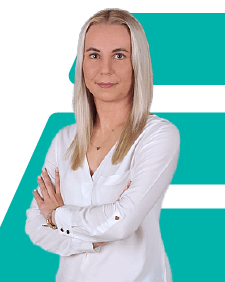 Pharmacy Forwarder Assistant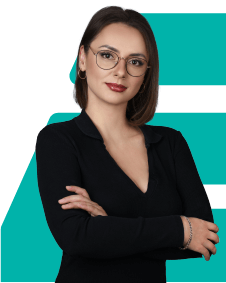 Pharmacy Forwarder Assistant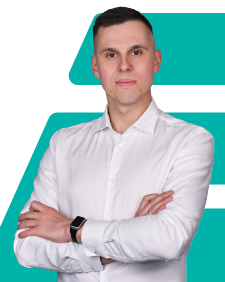 Pharmacy Forwarder Assistant