We offer pharmaceutical and refrigerated transport services with sets with a refrigerated semi-trailer and vans with a GVW up to 3.5 t throughout Europe. In our activities, we are guided by the principles of Good Distribution Practices. We treat each order individually, with attention to the smallest details. Our experienced team is trained to respond to customer needs and offers solutions that guarantee on-time deliveries.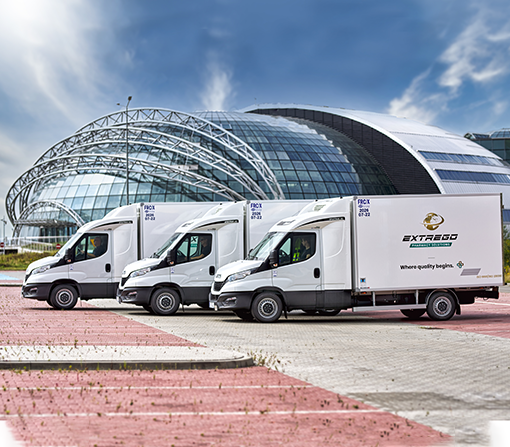 Thanks to our many years of expertise in the transportation industry, we possess excellent knowledge of European routes, which enables us to provide fast and safe express transportation. Our drivers are experienced and qualified specialists who are always ready to take on challenges and deliver goods on time. Simultaneously, we prioritize safety not only during transportation, but also during the cargo's stationary periods. We have adequate security measures in place that protect the cargo from theft, damage, or other unwanted events. Our knowledge and experience allow us to provide professional service at every stage of transportation.
drugs, vaccines, clinical samples, reagents, supplements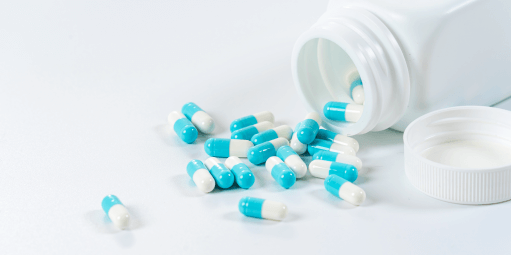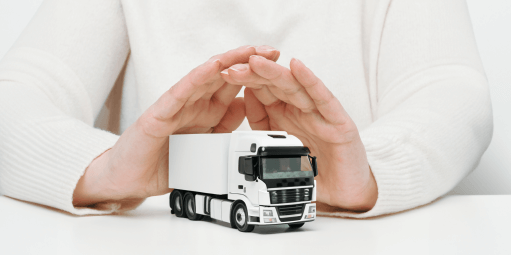 High Value Theft Targeted cargo transport
high-value goods for the aerospace, automotive or technology industries
flammable materials, perfumes, automotive parts, paints, chemical products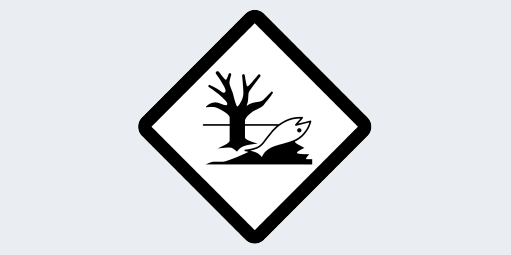 We pay attention to quality and safety!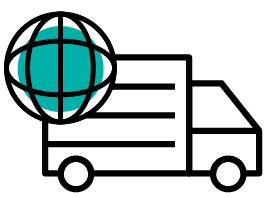 A modern transport management system
All transports are planned and reported using innovative software. It contains functions and facilities enabling comprehensive cargo management and automation of transport planning while ensuring the highest level of optimization and control.
Own fleet of vehicles
Pharmaceutical loads entrusted to us are transported only using our own, extensive fleet. Our company has Iveco Daily and Mercedes Sprinter vans, which are equipped with professional refrigerated bodies enabling the transport of products in two temperature ranges – Igloocar and Romcar cooperating with modern Thermoking units. DAF and Mercedes truck sets are equipped with Krone SD semi-trailers and Thermoking Advancer refrigeration units.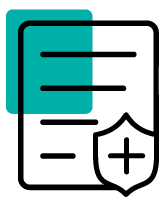 Insurance policy with a guaranteed sum of € 500,000 per event
We are comprehensively insured against theft, destruction, robbery and other accidents that may occur during transport. We have an OCPD insurance policy with a guaranteed sum of EUR 500,000 for each event with the widest possible scope of protection. This gives us and our customers confidence that their goods are properly protected.
Service packages
Our vehicles are covered by the 24h Assistance package service provided by authorized manufacturers' services throughout Europe, which guarantees us reliability and timely delivery. The trouble-free operation of refrigeration equipment is supervised by an authorized Thermoking service, which, thanks to the Comfort Dealer+ package, provides us with regular, monthly services, and in the event of a fault, guarantees instant 24/7 assistance throughout Europe.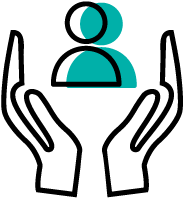 Safety during transport
The transport of products from the pharmaceutical and biotechnology industries requires the carrier to maintain a stable temperature and optimal humidity conditions of the cargo space. Thanks to the advanced technology of electronic temperature monitoring in real time and alarms, we have the ability to react quickly to deviations as soon as they arise.
Specialized protection of the vehicle and cargo space against theft
Our motto is to minimize the risk and the safety of people and the environment. The transport of medicinal products is a complex process that must be managed with attention to the smallest detail. Our drivers stop only at selected, guarded car parks.
All vehicles involved in the transport are equipped with:
real-time GPS monitoring,
door opening sensor,
internal and external temperature sensors,
active monitoring of the temperature range in the cargo space and external temperature,
temperature alarm,
anti-burglary alarm,
professional door security system "GATELOCK VAN" and "SBS Turtle",
Panic Button.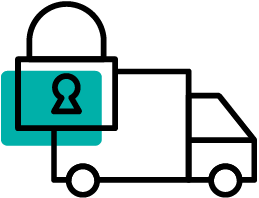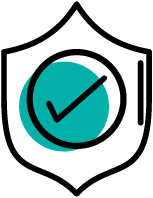 Strict quality control
A team of specialists watches over the correctness of procedures during the execution of orders. Good Distribution Practices introduce a range of obligations that must be scrupulously observed in order to be able to participate in the supply chain of pharmaceutical products. Considering the number of external factors affecting the quality of the transported cargo, all transport conditions must be met and recorded. One of the basic duties of the Forwarder's Assistant is to analyze the course of the completed order in terms of deviations. It prepares a report to the quality department, which documents all irregularities and develops corrective actions to prevent a similar event from happening again in the future. The effectiveness of the corrective actions taken is constantly assessed by the appropriate team of specialists.
24/7 monitoring
Transport monitoring is carried out in a 24/7 system. Remote tracking of the vehicle in real time ensures the safety of the driver and the transported cargo. All deviations are recorded and corrected on an ongoing basis in the transport management system, and the customer is informed at every stage of the order. In addition, the drivers are equipped with a safety button that is activated in a life or load threatening situation, thanks to which the reaction time and call time of the relevant services are shortened.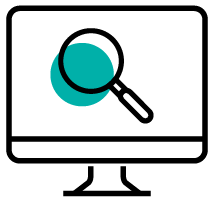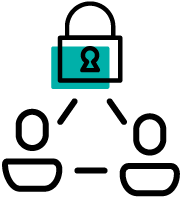 Training in security and Good Distribution Practices
We conduct a number of training courses aimed at continuous improvement of employees' competences. The trainings are designed for both office workers and drivers. We periodically renew courses on the requirements of Good Distribution Practice, Safety in the Transport of Goods, Drivers' Working Time and many other issues related to the transport industry. Classes are conducted in small groups by qualified employees of our company and external lecturers. All this, combined with a modern, regularly serviced fleet of vehicles, allows us to provide services to our customers at the highest possible level.
Certificates
Having a Certificate of Good Distribution Practice gives us the opportunity to meet the requirements for service providers in the pharmaceutical industry. Our goal is to ensure the quality, safety and legality of origin of medicinal products.
The credibility of our activities is also confirmed by other certificates:
ISO28000:2007 – Security management system for the supply chain
ISO9001:2015 – Quality management system
ISO27001:2013 – Information security management system
Ecovadis 2022 Silver – Sustainable development management